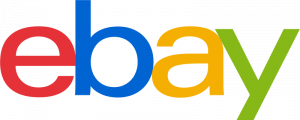 Head of Human Resources (f/m/d)
brands4friends.de is Germany's leading online shopping club for fashion and lifestyle. In exclusive sales campaigns brands4friends offers not only products of well-known fashion and lifestyle brands but also collections of selected newcomer labels. Members can look forward to a new selection of items from more than 2,500 manufacturers a couple of times per day. In addition to current collections of overstock and off-season goods brands4friends regularly has special collections and items of exclusive cooperation in its portfolio. The Berlin-based company was recently named "Germany's best (online-)retailer" by Handelsblatt and honored Best Employer by Focus Business. brands4friends has sold more than 40 million items in the last 10 years and ships an average of 2.2 million parcels per year to its customers in Germany and Austria. brands4friends.de has been online since September 2007 and employs about 250 people in Berlin. Registered managing directors in the commercial register are Nina Pütz and Norbert Domek. The company is operated by Private Sale GmbH which is a subsidiary of Regent, LP. 
About the team 
Fashion meets e-commerce in the melting pot Berlin. We are passionately creative and understand our craft, because online shopping is our life. At our office in Kreuzberg, 250 employees from 15 nations work on our vision Making Style Accessible every single day. We work in an international environment with a familiar, diverse and open working atmosphere. We believe that every single person in the team is an important part of our success. We just moved into a new organizational environment and are in the midst of an exciting change and transformation process.
---
We are therefore looking for you, an experienced, international HR executive, with a strong background in recruitment, sound knowledge in domestic (German) labour law, highly intrinsically motivated. We are offering you the unique chance to shape our future as our
Head of Human Resources (f/m/d) Responsibilities 
The Head of HR will lead the entire human resources management of b4f, including labour law, recruiting, operations, personnel & organizational development, processes and policies, including the development of the company's human resources strategy and employer branding. The incumbent reports to the CEO and manages an overall team of three human resources professionals. The Head of HR will be part of the b4f management team and work closely with the General Manager. This position will be based in Berlin.
Responsibilities include, but are not limited to the following:
Overall responsibility for human resources at b4f
Develop and formulate the company's HR strategy in close cooperation with the CEO and senior management
Develop appropriate HR policies
Design, adapt and structure all relevant HR processes and introduce them into the organization
Be dedicated to and actively drive ambitious recruitment targets
Bear a sound background in German labour law
Hold a sound knowledge in HR operations
Create a modern "digital" personnel development concept, meeting up-to-date employees expectations
Develop and set-up domestic and international HR shared services for several entities
Job Requirements 
​You have 10-years+ experience in HR, preferably international and fashion & lifestyle market related, several years of people management experience as well as leading small teams. Your profound knowledge of retail and e-commerce business is a plus.
You should also possess the following:
Charismatic, positive and motivating behavior
Exceptional intercultural competency & social intelligence
Very strong leadership skills and experience in leading, growing and motivating teams through periods of change & transition
Excellent diplomatic & resilient skills
Entrepreneurial " digital" mindset & delivery
Polished communication skills, including an ability to listen to the needs of the business-divisions, comprehend complex matters, articulate issues clearly and concisely, and present findings as well as recommendations in both oral and written presentations to all levels of the organization
Experience influencing, training, mentoring and bringing to bear the skills of yourself and others to achieve objectives and a strong commitment to growing the careers of your team
Ability to design and implement processes in support of new business initiatives and experience leading operational and process change
Experience with SME HR set-up "from scratch"
Energy, flexibility, and desire to thrive in a fast-paced and constantly changing organization
What do we offer?
Permanent position (full time) in the tech-metropolis of Berlin
Dynamic team with room for individuality, real passion for e-commerce, integrity and humor
Dynamic and interesting tasks with high responsibility
Close collaboration with our management and development team
An excellent working environment with flat hierarchies, flexibility and rapid decision-making
---
Interested?
We look forward to your online application (German or English) at www.ebaycareers.com. We appreciate your understanding that only online applications can be taken into consideration. 

Please note that Private Sale GmbH is no longer an affiliate of the eBay Inc group. Your application is only addressed to Private Sale GmbH and its associated online shopping club brands4friends. Your application will be forwarded to Private Sale GmbH.
veröffentlicht:
läuft aus am