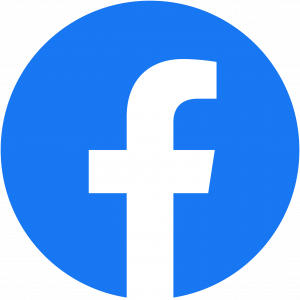 HR Business Partner, GMS EMEA
Facebook is seeking an HR Business Partner to support our GMS, Global Market Sales organization. The ideal candidate will contribute at both hands-on and strategic levels to cultivate an amazing and innovative culture. The ideal candidate will bring creative and effective ideas and solutions to a growing organization. This is a full-time role located in either our Berlin OR Hamburg office in Germany.
HR BUSINESS PARTNER, GMS EMEA RESPONSIBILITIES
Design and deliver targeted solutions with a high degree of focus on scale and growth, including strategic planning, visioning, talent assessment, change management and team building
Provide strategic business partnership, thought partnership, and coaching to all levels of the organization
Proactively assess team, manager, organizational development needs, make recommendations, and implement appropriate solutions
Provide rigorous data analysis and reporting solutions based on business needs
Drive talent management strategies to support a team's growth and individual development plans
Manage and facilitate the overall Performance Summary Cycle and employee engagement survey throughout the year
Integrate and partner with HR colleagues in the Recruiting, Learning &
Development, Compensation, Legal, and HR Programs teams to implement solutions and help scale the business
Partner closely with regional HR partners on global strategy and execution
Work closely with our Employee Relations Partners, supporting employee relations issues as needed
Design and facilitate team and offsite meetings as needed
Participate and lead projects as an integral member of the extended HR community
MINIMUM QUALIFICATIONS
8+ years experience in an HR Business Partner or equivalent role
10+ years of work experience
BA/BS degree preferred
Demonstrates solid judgment and ability to assess risk relative to the business
Demonstrates project management and change management experience
Effective communication and critical thinking skills
Demonstrates empathy and ability to drive inclusion work
Demonstrates ability to learn and thrive in a constantly changing environment and to cultivate relationships across teams
Experience using data to identify insights that drive action
Experience helping global and/or matrixed organizations scale
Demonstrates ability to influence and strategically solve problems
Strong consulting, coaching and facilitation skills
Fluency in German
PREFERRED QUALIFICATIONS
Experience supporting Sales and Marketing
Facebook's mission is to give people the power to build community and bring the world closer together. Through our family of apps and services, we're building a different kind of company that connects billions of people around the world, gives them ways to share what matters most to them, and helps bring people closer together. Whether we're creating new products or helping a small business expand its reach, people at Facebook are builders at heart. Our global teams are constantly iterating, solving problems, and working together to empower people around the world to build community and connect in meaningful ways. Together, we can help people build stronger communities — we're just getting started.
---
Facebook is committed to providing reasonable accommodations for qualified individuals with disabilities and disabled veterans in our job application procedures. If you need assistance or an accommodation due to a disability, you may contact us at accommodations-ext@fb.com.
veröffentlicht:
läuft aus am