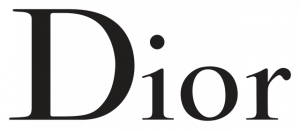 HR Manager Retail Central Europe F/M
Within HR Retail Europe & Middle East and closely working with the General Manager of the zone, you manage all the HR actions to contribute to the optimal performance conditions of our store teams for Central Europe.
As a true Retail partner, you have a local role to play with Store managers in their daily HR activities. You are the privileged contact person for the sales teams.
You are responsible for recruiting the entire sales teams, ensuring a perfect balance of profiles matching needs in terms of seniority, language skills, product expertise and potential.
In coordination with our HR back offices and lawyers, you ensure that legal obligations are respected.
Thanks to your experience & knowledge of retail teams, their potential and their development prospective, you are an important actor in people development and are responsible for ensuring the development of our talents through innovative career paths.
You prepare budget exercises with the operational staff and the C&B department, then follow the roll out. You ensure that validated budget (headcounts and FTEs) is respected. You are responsible for implementing the yearly appraisal process such as the salary increases process in collaboration with retail teams, and respecting the budget.
Profil
Graduated from a high school, you have 5 to 7 years' experience in an international Retail operational HR function.
With a strong ability to observe and analyze, you are recognized for your listening skills, your relational and situational intelligence. You have a strong sense of proposal, are pragmatic and solution-oriented, you have a developed sense of organization. Field oriented, you are available to regularly browse the area and meet the teams.
Fluent German & English.
Position based in Munich.
---
veröffentlicht:
läuft aus am