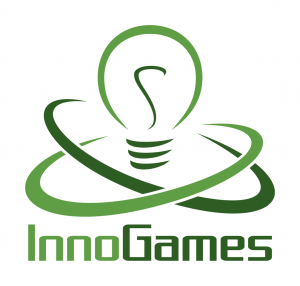 Our story:
Hamburg-based InnoGames is Germany's leading developer and publisher of mobile and online games and a certified Great Place to Work®. The climate-neutral company, which is part of Modern Times Group (MTG), was established in 2007 and is still run by its founders. Together with a 400+ strong team from over 40 nations, they create unique games that provide millions of players from around the world with years of fun. While InnoGames is best known for Forge of Empires, Elvenar and Tribal Wars, the company is continuously expanding its portfolio across genres and platforms. The most recent additions are Rise of Cultures and Sunrise Village, which saw successful commercial launches in early 2022.
---
We love people – do you? As Junior HR Manager within our HR Operations team you will be the first point of contact for all HR-related queries from our employees.

Your mission:
Shape the Employee Experience! Handle independently all tasks related to personnel administration during the full employee lifecycle - from onbaording to offboarding. Come up with new ideas to improve the employee experience.
Become a Payroll Specialist! Get familiar with all necessary regulations and take over the monthly processing of the payroll.
Support our international employees! Guide our international employees through the necessary steps of relocation and visa procedures.
Remote work administration! Be the interface between our colleagues who work from abroad and our external partner.
Prepare documents! Be responsible for the preparation of labour contracts, contractual changes, additional agreements as well as reference letters and take care of the employee files.
Be the quality gate! Ensure that the HR database in all relevant HR tools is up to date, accurate and complies with legislation.
Consult our employees! Strive to become a trusted advisor in terms of German Employment and Social Security Law for our employees.

Your profile:
Passion for HR. You love working with people and are customer- and solution-oriented.
First professional experience. You gained first working experiences in the field of HR Administration. A big plus is first experience in Payroll.
Professional approach. You provide absolute reliability, diligence, and discretion. You are highly self-organized and quality-focused.
Excellent communication skills in German and English. You are open-minded, confident working in a multicultural environment, and eager to use your excellent German and English skills every day.
Intercultural competency. You are passionate about learning from different cultures by working closely together with individuals from different countries. A big plus is, if you have gained intercultural experience by working or studying in a foreign country.
Digital competency. You love to use tools and are eager to search for new technical solutions to make work easier. You feel comfortable with all MS Office applications as well as HR Management tools (e. g. SuccessFactors). A big plus is first experience with Datev or LOGA. 
Theoretical background. You have completed your vocational training or studies in the field of HR, Business Adminsitration, Psychology (or other related disciplines).

Your power-ups: 
Career opportunities. An excellent stepping stone to build a successful career in the gaming industry that is bigger than music and film combined.
Personal Development. Level up your career with excellent development opportunities such as "InnoVersity" trainings, internal workshops, mentoring, and peer support. 
Team of specialists. Shape the success story of InnoGames and be a part of our international team of professionals in a stable growing company and award-winning employer.
Outstanding benefits. Get competitive compensation as well as 28 vacation days, a mobile device, contribution to your public transport ticket, and more.
Hybrid Working Model. We offer our colleagues the flexibility to choose between working from home and our modern offices in central Hamburg. With regular times planned together in the office, we keep up our unique InnoGames spirit.
Flexible working hours. We offer trust-based working hours and active breaks - play table tennis with your team, work out in our gym or go to our rooftop terrace to get some fresh air.
InnoGames spirit. Participate in tons of the company's get-togethers ranging from an in-house sofa concert to a virtual wine tasting. 
Relocation assistance. We will help you in relocating to Hamburg/Germany regarding all the needed resources.
Comfy offices. Learn more about our charms and benefits in our virtual office tour.
---
Excited to start your journey with InnoGames and join our dynamic team as a Junior HR Manager? We look forward to receiving your application as well as your salary expectations and earliest possible start date through our online application form. Isabella Dettlaff would be happy to answer any questions you may have.
veröffentlicht:
läuft aus am