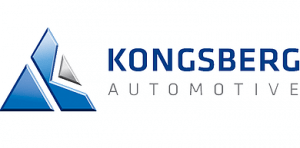 Manager Compensation & Benefits
Kongsberg Automotive provides world-class products to the global vehicle industry. Our products enhance the driving experience, making it safer, more comfortable and sustainable. With revenues of approx. EUR 1.1 billion and approximately 11.500 employees in 19 countries, Kongsberg Automotive is truly a global supplier. The company is headquartered in Zürich, Switzerland and has more than 25 production facilities worldwide. The product portfolio includes seat comfort systems, driver and motion control systems, fluid assemblies, and industrial driver interface products developed for global vehicle manufacturers.
---
Do you have a strategic, analytical thinking and want to shape the development of a global acting automotive company? Make decisions and take responsibility? Step out of your comfort zone, excel and redefine the limits of what is possible. That's just what our employees are doing every single day – in order to set the pace through our innovations and enable outstanding achievements. After all, behind every successful company are many great fascinating people.
We are currently looking for a forward-thinking and hands-on Compensation & Benefits Manager. If you are an experienced professional in this field, we are happy for you to join our team of Corporate HR in driving the change in People Management through the compensation perspective for our global organization. You will work closely with the Director of Compensation & Benefits on diverse global projects developing policies for our compensation processes and providing high-level support and advice in the areas of Compensation & Benefits, in alignment with the HR strategy. The position is based in Hallbergmoos close to Munich, Germany.
Responsibilities
Analysis of global compensation structures, adaption to global and local systems according to future needs
Active support to develop global compensation and benefits guidelines
Support and influence the implementation of a grading framework and job architecture and further improvements in compensation and benefits
Leading the execution and development of the performance management process at a global scale
Provide consultative technical expertise, advice and guidance regarding compensation matters to management teams in order to support business
Partner with HR Managers to monitor and analyze issues related to compensation within the company and the external market, including supporting the businesses with ad-hoc benchmarks and market and salary survey
Assisting in deploying equity/long-term incentive and benefit programs
Collaborate with HR Systems colleagues to develop to roll out improvements related to reporting and HR information systems
Maintain and partner with talent team to provide compensation support, training and guidance
Ensure data quality throughout all compensation and benefit processes
Requirements:
Master's degree in human resources, Administration, Economics, Finance or any other relevant academic background with 3+ years of experience
Demonstration of a solid understanding about managing and developing creative programs in a fast-paced environment
Experience performing HR-related duties on a professional level, working closely with staff throughout all hierarchy levels, including negotiation at all levels
Result-driven with a "hands-on" personality and an entrepreneurial spirit paired with excellent communication skills
Experience in project work with the ability to prioritize is required
Should be comfortable working within an international environment and across diverse cultures
Fluent German and English skills
---
If this sounds interesting and likely the right challenge for you, we look forward to receiving your application!
Please register your CV/resume and cover letter.
Within your application, please inform us regarding your notice period and salary expectations.
We want your integrity, accountability, creativity and teamwork mindset and skills
In Kongsberg Automotive we embrace diversity within our workforce. We make recruiting decisions based on experience and skills and pride ourselves on having a strong culture of leadership, diversity and inclusiveness.
We aim to employ the world's brightest minds, providing a limitless pool of ideas and opportunities, who will incorporate our core values within their work. We believe in hiring talented people of varied backgrounds, experiences and styles and offer an unlimited contract within a dynamic and international environment with prospects for personal growth.
Welcome to an outstanding career in Kongsberg Automotive!
veröffentlicht:
läuft aus am