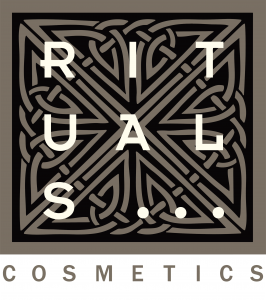 Rituals Cosmetics Germany GmbH
Manager HR Operations (m/f/d)
THE COMPANY
Rituals cosmetics is the first brand in the world to combine Home & Body Cosmetics in a product line of soothing body and facial creams, eau de parfum, tea, scented candles and precious mineral make- up. Inspired by authentic Eastern rituals, Rituals Cosmetics is all about paying special attention to everyday routines – transforming them into meaningful rituals in the process. The very first Rituals Cosmetics shop opened in 2000, in Amsterdam at the Kalverstraat. Since then, the company has opened locations all over the world, including in London, Madrid, Antwerp, Lisbon, Berlin, Stockholm and New York. By now, the cosmetics brand operates over 730 shops, 2.150 shop-in-shops and 4 Urban Spas in 29 countries around the world. In addition, Rituals Cosmetics is enjoying rapid growth in the travel sector, with its products offered for sale by 120 luxury cruise liners, various major airports, 10 different airlines and numerous hotels.
RITUALS
"We're not here to sell you beauty; we are here to make you feel good." Raymond Cloosterman, CEO Rituals.
Rituals is about helping you slow down the pace of your busy life, about creating meaningful moments and to remind you to experience these moments with joy. 
Our ambition is to become the number one global luxury brand in cosmetics. And for that we need passionate, energetic, ambitious and driven people to help us achieve our goals. This might feel like a paradox, but within our company meaningfulness and performance complement each other like yin and yang.
People are the ultimate ambassadors of our brand. 
---
PURPOSE OF THE JOB
Manage the HR operations framework for Germany to facilitate our leaders & employees. Be an operational & pragmatic leader to our HR services team and act as a playing captain. Deliver fast and qualitative HR execution. Develop or implement HR policies & processes: HR support, HR systems, HR payroll, HR compliancy, HR reporting, Comp&Ben, Health & Wellbeing, Living the brand.
YOUR ACCOUNTABILITIES 
Running a HR operations team with 8 people; working as captain of a smooth operation with focus on accurate & consistant Personnel administration; you are responsible for the implementation of HR systems (incl payroll); Develop & update policy and process in general to ensure more standardised ways of working; Professionalise & ensure HR Reporting & Compliancy; Compensation & Benefits advise & maintenance.
REQUIREMENTS
Structured, structured, stuctured. Administrative expertise with broad HR operations & services background (over 5 years experience), broad knowledge of legislation, compliancy, HR systems & procedures. Track record in running a HR operations department & HR System implementation.
You are keen to be the best in class within your profession. You are flexible, you enjoy making things better every day and you value an innovative and dynamic place to work.
WHAT DO WE HAVE TO OFFER?
Rituals offers a varied role within a young team with enthusiastic colleagues at our head office in Köln. The salary offered is in line with market conditions and you will be given the opportunity to make the fullest use of your talents. The organization offers you an ambitious and pleasant international working environment. 
---
INTERESTED?
Qualifications are very important to us when selecting the right candidate. If you are interested in this position and your profile matches the profile we are seeking, we're looking forward to your application!
Person to contact: Julia Stinauer (julia.stinauer@rituals.com)
veröffentlicht:
läuft aus am