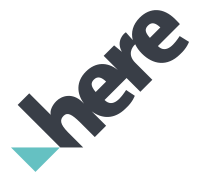 Director, Global Employee & Labor Relations
What's the role?
As the Director of Global Employee & Labor Relations, you will be responsible for Labor and Employee Relations across HERE Technologies, developing a globally consistent approach to handling employee relations cases. This role reports to the VP of People Enablement and is part of the wider HR organisation. You will manage a (matrixed and) regionally dispersed ER/LR specialist team within People Enablement to ensure regional HR policy and compliance agenda is being developed and addressed in a prioritized fashion. You are comfortable with using data and analytics in decision making, and are able to define the Key Performance Indicators that are critical for tracking and evaluating Employee and Labor Relations. With a strategic outlook you are able to ensure the competitive posture of programs and policies, maintaining an appreciation for regional differences (Think Global, Act Local). As a leader, you place emphasis on driving, facilitating a positive and collaborative work environment and will be also responsible for managing, planning and implementing projects and strategic change initiatives. 
Your day to day work will include;
Building effective and compliant strategies for a civil, fair, and ethical working environment for HERE's workforce that maintains a collaborative and productive workplace
Oversight of Labor Agreements, establishing HERE standards for relationships with Labor Relations representative groups (e.g., Labor Unions, Workers Councils) and defining the tone and approach for bargaining and ensuring measures are in place for compliance with contracts
Conducting a baseline audit/review of employer legal compliance in the regions in which HERE operates, and developing a prioritized roadmap to address outcomes based on business strategy and legal risk
Managing or sponsoring programs, policies, procedures, training and employment practices that are compliant with local laws and regulations
Proactively driving the global HR policy agenda with the HR Leadership Team, prioritizing based on company/HR strategy and legal employment risk
Acting as an escalation point for high profile employee relations cases, and providing counsel to the CHRO and HERE Leadership Team 
Supporting the development of management capabilities in consistent decision making, equitable treatment, and addressing unacceptable behaviors in the workplace relevant to ER/LR topics. 
Contributing as a member of the HERE Global Policies Committee and Ethics & Compliance Committee
Accountability for the ER/LR budget, allocating and forecasting ER/LR Programs and initiatives expenditures
Who are you?
You are an enthusiastic, down to earth problem solver that loves to work with others. You have great presentation skills and are able to speak across various forums and communicate to a broad, diverse audience while ensuring everyone feels included. Building relationships is your forte, and coaching or supporting others in giving their best comes naturally. You are not afraid of change or new challenges, and your forward looking mindset helps you to keep up with advancements in our industry. Innovation is key to HERE´s DNA, so a knowledge of current and upcoming trends in Employee and Labor Relations is a must! To help you succeed in this role, you will also have;
A Bachelor's/Master Degree in HR, OD, Organizational Psychology, Business, (Employment and/or Labor) Law
Minimum of 12 years of related HR experience within technology field
Experience as a chief spokesperson in labor contract negotiations, preparation and conducting of labor arbitration. Additionally you will have provided day-to-day advice and counsel on various labor and employee relations issues 
Experience managing labor relations elements of mergers, acquisition, divestitures and organization restructurings
A strong understanding and working knowledge of employment and labor laws and regulations in multiple countries (Germany or France preferred) 
Demonstrated  thought leadership within your field of expertise
What do we offer?
HERE offers an opportunity to work in a cutting-edge technology environment with challenging  problems to solve. You can make a direct impact on delivery of company´s strategic goals and the freedom to decide how to perform your work. Off course we will make sure to feedback so you will know how well you are doing and where the organization and yourself can grow. We also offer a range of benefits including but not limited to fresh fruit, inhouse gym and barrista as well as modern office space in the heart of Berlin!
---
veröffentlicht:
läuft aus am