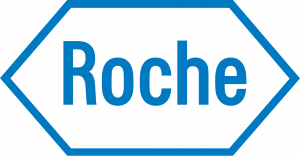 Head of HR Business / Personalleiter Greater Munich (m/w/d)
We at Roche in Penzberg – Greater Munich are THE Biotech-Campus within the Roche Group and over 6000 employees contribute to our success driven by our mission "doing now what patients need next". We are proud to be home to a wider range of functions from Research & Development as well as Operations for Diagnostics and Pharmaceuticals. This unique site is our Innovative Competence Center for Life Science and even provides an own Roche Bus to commute to Munich.  As Head of HR Business Greater Munich you lead the HR Business Partner Team on site as well as the department of Vocational Training. The Business Partners actively influence decisions and shape our culture as well as the overall people strategy. Additionally, more than 100 apprentices are successfully completing their vocational education each year making the vocational training a key backbone to our success.
---
Your areas to influence
Do you know how to inspire people? Motivate your team by embracing and demonstrating our Roche Leadership Commitments each day and act as a role model in leadership.
You want HR to be a partner to the business on eye-level? Ensure business success through a highly engaged and skilled HR team, securing high quality HR coaching, consulting and servicing for all leaders and employees on site.
You have a strong customer and strategic focus? Bring your competencies to life by partnering closely with senior stakeholders balancing local and global needs in alignment with the overall HR strategy.
You want to have a significant impact and are not afraid of innovations? Shape the Business Partnering and Vocational Training function for the future and courageously apply state-of-the-art processes and HR instruments embracing agile principles.
You are someone that considers himself a true team player? Collaborate with our HR colleagues from around the world, such as Talent Acquisition, Labor Relations or Rewards to the benefit of our customers.
You value a trustful work environment? Promote and live a trustful collaboration with works council committees and relevant authorities.
Your team
As Head of HR Business you will meet a highly engaged and motivated team of about 50 employees (HR Business Partners, HR Business Specialists and Vocational Trainers). A close collaboration, strong team spirit and diversity are not only buzzwords but close to our hearts - starting from the years of professional experience, education (Biology, Business Administration, Communications and more) to the preferred grape wine (Riesling to Chardonnay and Merlot). You are a coach to the Teamleads for the different functions on site, such as DIA Operations or Pharma Research as well as the Head of Vocational Training. Complexity is part of our DNA :-) Meaning there is a unique opportunity to be an influential part of cross-HR and cross-functional leadership teams directly working with the Head of HR Germany 
Your Profile
You bring extensive role modeling as an inspiring leader, mobilizing and motivating your employees.
You consider yourself a true entrepreneur, thinking and acting for Roche vs. silos and achieving ambitious goals to drive the organization to the future.
Global and multinational complex environments are not new for you, either from an HR perspective or from the customer side of HR working as leader with passion for HR topics.
Self-confidence and empathy in working with all levels of hierarchy plus excellent stakeholder management are your top strengths.
Based on your experience with diverse cultures, you have a track record of shaping international collaboration in a result-oriented way - ideally, you gained this experience while living and working abroad.
Change management is not only a buzzword for you and you know how to develop and establish organizations according to their strategy. You critically question conventional thinking and ways of working and have been able to successfully break down such patterns.
Business trips approx. once a month can be managed with your personal needs.
Your language skills enable you to fluently speak English (and you have basic skills to run a German conversation).
---
Your application
We would like to understand your approach to shape agile organizations. Please apply online with your CV as well a document which contains a solution proposal to the challenge stated below (max 3 pages).
The challenge:
As Head of HR Business you would like to lead your team successfully into the future. Due to a constantly changing environment and an increasing need for flexibility, traditional organizational structures and hierarchical thinking are no longer fit for purpose. Agility will become more important to ensure organizational success. What is your approach to set your team up as an agile organization in the next 2-3 years? 
At the moment we do not need a letter of motivation, certificates or others.
The position posted is also suitable for part-time work.
We look forward to receiving your application!
veröffentlicht:
läuft aus am