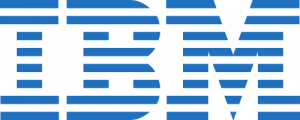 Introduction
At IBM, work is more than a job - it's a calling: To build. To design. To code. To consult. To think along with clients and sell. To make markets. To invent. To collaborate. Not just to do something better, but to attempt things you've never thought possible. Are you ready to lead in this new era of technology and solve some of the world's most challenging problems? If so, lets talk.
 
---
Your Role and Responsibilities
An outstanding opportunity within the German HR Business Development Team for an HR client-facing role supporting both Engagement & Transition activities associated with new commercial Outsourcing & Acquisition opportunities. The primary focus for this role will be Engagement and Transition activity in Germany, with the expectation of moving toward supporting transactions across Europe when required. 
This is an exciting & challenging professional position. The successful candidate will become a key member of the deal teams with which they will work, in addition to a member of the HRBD Team. He/she will be responsible for leading the client & IBM deal team towards an optimal business solution which has a winning HR value proposition aligned to the client's business need, as well as aligning to IBM's business & HR strategy. Involvement in deals starts at the early business development phases of an opportunity through the signing of the commercial contract & on to the transition of staff into IBM/3rd parties. The candidate will also provide consultancy to the business on ad hoc basis around HR Transfer policy/process.
Key responsibilities include influencing the overall business & engagement plan, delivering advice to the client & deal team, developing an optimal HR solution for IBM and the affected employees, identifying the related costs, influencing & negotiating with client HR management, securing approvals for the HR solution, ensuring the appropriate pensions solution, conducting Terms & Conditions comparisons, undertaking ARD consultation, working with Business Transition & Delivery teams to achieve successful staff transfer. Depending on the nature of the deals, this may also involve working with Works Councils and other stakeholders.
Required Professional and Technical Expertise
Extensive professional experience in an operational HR role
Collaborative influence and negotiation / selling skills
Embracing Challenge / Creative Problem Solving
Resilience, Determination and a Self Starter
Relationship building skills
Attention to detail

Preferred Professional and Technical Expertise
People management experience
Basic knowledge of German labor law
Experience in interaction with employee representatives
Experience n compensation and benefit matters
About Business Unit
IBM Corporate Headquarters (CHQ) team represents a variety of functions such as marketing, finance, legal, operations, HR, and more, all working together to solve some of the world's most complex problems, help our clients achieve success and build collaborative work environments for IBMers.

Your Life @ IBM
What matters to you when you're looking for your next career challenge?

Maybe you want to get involved in work that really changes the world? What about somewhere with incredible and diverse career and development opportunities – where you can truly discover your passion? Are you looking for a culture of openness, collaboration and trust – where everyone has a voice? What about all of these? If so, then IBM could be your next career challenge. Join us, not to do something better, but to attempt things you never thought possible.

Impact. Inclusion. Infinite Experiences. Do your best work ever.

About IBM
IBM's greatest invention is the IBMer. We believe that progress is made through progressive thinking, progressive leadership, progressive policy and progressive action. IBMers believe that the application of intelligence, reason and science can improve business, society and the human condition. Restlessly reinventing since 1911, we are the largest technology and consulting employer in the world, with more than 380,000 IBMers serving clients in 170 countries.

Location Statement
For additional information about location requirements, please discuss with the recruiter following submission of your application.

Being You @ IBM
IBM is committed to creating a diverse environment and is proud to be an equal opportunity employer. All qualified applicants will receive consideration for employment without regard to race, color, religion, gender, gender identity or expression, sexual orientation, national origin, genetics, disability, age, or veteran status. IBM is also committed to compliance with all fair employment practices regarding citizenship and immigration status.
Preferred Education: Master's Degree
Commissionable: No
---
Req ID: 252686BR
veröffentlicht:
läuft aus am