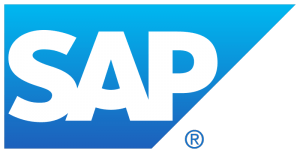 SAP Deutschland SE & Co. KG
Human Resources Recruitment Associate / Consultant
SAP started in 1972 as a team of five colleagues with a desire to do something new. Together, they changed enterprise software and reinvented how business was done. Today, as a market leader in enterprise application software, we remain true to our roots. That's why we engineer solutions to fuel innovation, foster equality and spread opportunity for our employees and customers across borders and cultures.
SAP values the entrepreneurial spirit, fostering creativity and building lasting relationships with our employees. We know that a diverse and inclusive workforce keeps us competitive and provides opportunities for all. We believe that together we can transform industries, grow economics, lift up societies and sustain our environment. Because it's the best-run businesses that make the world run better and improve people's lives.
---
PURPOSE AND OBJECTIVES
As the HR Recruitment Consultant you will be part of a regional team of recruitment professionals covering hiring requirements for SAP Germany. You will have the chance to work on end-to-end recruiting processes from requisition approval, defining profile requirements in conjunction with local and international hiring managers, managing relevant direct and in-direct sourcing in the external marketplace, supporting assessment and selection of candidates and handling complex offer negotiations.
The SAP Innovation Center Potsdam is a strategic development unit within SAP, combining software engineering excellence with entrepreneurial spirit. Across various focus areas we pioneer game-changing solutions in close collaboration with startups, customers & partners in industry, and research as well as other SAP units. By exploring unconventional ideas and developing inspiring proofs of concepts, we push the state of the art in computer science and its applied fields to provide SAP with foresight into future trends.
The mission of SAP's Innovation Center Network is to create new growth businesses for SAP by pioneering new markets and disruptive technologies. As part of this endeavor, the Innovation Center Network explores new business cases based on Blockchain technologies. In a flexible and fast manner, the newly founded Blockchain team, build from developers, designers, architects, and business developers comes up with tangible solutions for this high-priority inquiry.
EXPECTATIONS AND TASKS
 In this role you will be the client facing recruiter dedicated to deliver the best recruiting service possible to the SAP Innovation Center in Potsdam.
As the HR Recruitment Consultant you will have full accountability of the hiring process, in order to fill vacancies against time, quality and service demands.
You will be partnering with relevant lines of business to define search strategies, plan external sourcing activities and assessment/selection of both internal and external candidates to meet approved headcount requirements
You will have the possibility as HR Recruitment Consultant to function as the subject matter expert of industry markets and trends for the assigned groups you are supporting. 
You will organize and attend recruiting and employer branding events
You will manage and optimize of the entire local new hire onboarding process at the SAP Innovation Center Potsdam
EDUCATION AND QUALIFICATIONS / SKILLS AND COMPETENCIES
Required Skills
Degree Level Education
Proven knowledge of the SAP technology sector and core business functions
Strong track record of consulting with and advising senior clients
Ability to interact with people from a variety of seniority, cultures and business disciplines
Knowledge of the recruitment market in either a specific geography or functional area relevant to SAP
Process-orientation and accuracy
Excellent German and Business English mandatory
Preferred Skills
Excellent interpersonal and communication skills
Ability to effectively manage demanding workload and competing priorities
Strong consulting skills & customer and results focus
Cultural awareness and passion for recruiting 
WORK EXPERIENCE
2-5 years of experience in recruiting in a recruitment agency and/or in an international company
First experience of competency based interviewing and recruitment practices
Project Coordination or administrative project management experience would be beneficial
WHAT YOU GET FROM US
Success is what you make it. At SAP, we help you make it your own.
A career at SAP can open many doors for you. If you're searching for a company that's dedicated to your ideas and individual growth, recognizes you for your unique contributions, fills you with a strong sense of purpose, and provides a fun, flexible and inclusive work environment – apply now.
SAP'S DIVERSITY COMMITMENT
To harness the power of innovation, SAP invests in the development of its diverse employees. We aspire to leverage the qualities and appreciate the unique competencies that each person brings to the company.
---
Successful candidates might be required to undergo a background verification with an external vendor.
veröffentlicht:
läuft aus am