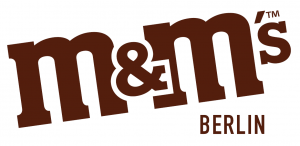 Junior P&O Business Partner (m/f/d)
When we make brands that put smiles on people's faces and create better moments for millions, we feel a sense of pride in our work! Today, our iconic products like M&M'S®, SNICKERS®, ORBIT®, EXTRA® and Skittles® are enjoyed in more than 180 countries.
a Bit About M&M's Retail
Mars Retail Group (MRG) operates five flagship M&M's ® World experience stores in 3 countries delivering $163.0 M , and is expected to double over the next 5 years. MRG also operates digital businesses in the U.S. and 11 markets across Europe. Today more than 30 million guests visit our stores and websites on an annual basis. OUR VISION:  The best experience of the M&M's ® Brand to create an Immersive Experiences eco-system that sparks consumer imagination, adding colour to their lives through memorable, magical, and sharable moments.                                           
Experiences where the best of M&M'S® comes to life every day through product, people, and celebration of place.
Experiencesthat delight consumers around the world through unified data-driven physical and digital stories made possible by purposeful technology.
Experiencesthat drive fans to connect in a more meaningful way, sharing their own information in exchange for a more personalized relationship.
Experiences that will transcend our comfort zone, challenge our thinking, and motivate us to be consumer-obsessed to the core.
Experiences that create a new reality where M&M'S® is more than omni channel: it's omni-present fun.
How You'll Create the Best Experience of the M&M's Brand
This position will be a vital part of the P&O (HR) team during one of the most exciting times in our history as we expand our Physical, Digital, and Data pillars, which are the bedrock of our value creation journey as a key strategic cell for the M&M's® Brand, over the next few years.
The Jr P&O Business Partner for M&M's World Berlin will act as the local P&O Generalist and subject matter expert for the Berlin store executing the Signature People Processes in collaboration with the Berlin store Line Managers and under the guidance of the P&O Business Partner.
The Jr P&O Business Partner will be the local Guardian of the store culture by role modelling and promoting the Five Principles, The Associate Concept and the Mars Culture. The Jr P&O BP will also act as the Associate Advocate.
---
What would be your key responsibilities?
Business Partner to the Berlin store management team, including executing the P&O agenda, Signature People Processes and creating a greater place to work.
Acting as a primary support to Line Managers in their journey towards Great Line Management
Associate demand and retention planning to ensure we have adequate staffing and talent plans to match the expected retail traffic during the year and co-leading tactics to nurture and retain high performing talent
Identifies and sources top talent in retail and creates relationships with key organizations
Provides guidance to Line Managers on how to embed engagement into our thinking and behaviours, day-to-day operations, processes, policies and initiatives to ensure better business performance through the highest levels of associate engagement and retention.
In partnership with store management teams, ensures that all associates are trained and have the tools to succeed on job expectations utilizing all Retail Academy, Mars University and Mars Leadership training
Provides assistance to the management team with the performance appraisal processes both for associates
Consults and makes recommendations to Line Managers and/or associates in the store to ensure timely, consistency with policies and fair resolution on all aspects of associate-related issues including performance concerns, policy and procedure interpretation, investigations, and terminations. Maintains proper documentation, communications, physical or electronic records and reporting in compliance with deadlines and the law. Advices changes or revisions according to trends, local law and help introduce or explain new or revised P&O policies.
Educates and communicates to associates and line managers about key compensation and benefits programs, including leading the open enrolment process and any other Total Rewards/People changes. Guides the associates and line managers to the appropriate channel for questions regarding compensation, benefits and wellbeing programs/policies.
Equality, Inclusion and Diversity: Acts as a role model for the Equality, Inclusion and Diversity agenda through keeping this alive in store, rolling out new ways of working, encouraging Associate involvement, sharing best practices and new opportunities for progress and leading with diversity of thought at all times.
Local Regulation: Being up-to-date with the labour regulation applicable to the market and retail ensures the policies and practices are in full compliance.
The role functions in a fast-paced retail environment that aims to provides an extraordinary M&M's® experience to our guests. The store operates with different shifts during the day and night. The incumbent is a key member of the store's team and maintains constant interactions with the store associates, the P&O community, the P&O Business Partner based in Europe and the MRG support centre in order to achieve results and drive positive change.
And for this role, we hope you have the following skills we require to round out our team:
Previous HR experience in Germany, including employment law expertise and employee relations
Previous change management experience including project management
High school diploma required
College degree preferred
HR training/Certification desired
Experience in a similar role as a Junior HR generalist, in a fast-paced retail or service environment (manufacturing environments could be comparable)
Effectively worked as part of a team and successfully achieved results
Able to work independently
Fluent in German and English
What can you expect from Mars?
An industry competitive salary and benefits package.
A company that understands the importance of a work-life balance.
The chance to take hold of your own career and develop personally and professionally.
---
To open up a dialogue, please click on the APPLY button below. We look forward to hearing from you!
veröffentlicht:
läuft aus am