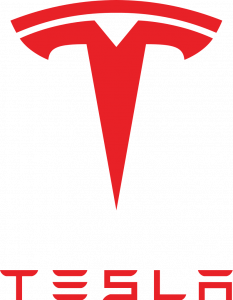 HR Business Partner - Gigafactory Berlin (w/m/d)
Über Tesla
Tesla beschleunigt den Umstieg auf nachhaltige Energie. Wir entwerfen, produzieren, verkaufen und warten die weltbesten Solartechnologien, Stromspeicher und Elektrofahrzeuge, damit unsere Kunden Strom auf nachhaltige Weise erzeugen, speichern und nutzen können.
Tesla sucht weltweit Toptalente aus den unterschiedlichsten Bereichen, die sich weiterentwickeln möchten. Unsere Basis ist zwar in Kalifornien, aber die weltweite Tesla-Belegschaft erstreckt sich mittlerweile über vier Kontinente. Wir wollen eine Arbeitsumgebung schaffen, in der sich alle Mitarbeiter unabhängig von Herkunft, Religion und Hintergrund wohlfühlen und beste Arbeit leisten können.
Unsere Weltklasseteams arbeiten nach einer unkonventionellen Philosophie, die auf interdisziplinäre Zusammenarbeit setzt. Von jedem Teammitglied wird nicht nur erwartet, sich Herausforderungen zu stellen, sondern auch selbst herauszufordern, um Neues zu schaffen. Wir gehen die schwierigsten und wichtigsten Probleme der Welt an—Voraussetzung für den Erfolg ist hierbei unsere Passion, gemeinsam eine bessere Welt zu schaffen.
Tesla ist ein Arbeitgeber, der Chancengleichheit verwirklicht, und der sich der Diversität am Arbeitsplatz verpflichtet hat. Alle qualifizierten Bewerber für eine Stelle haben die gleiche Chance unabhängig von Herkunft, Hautfarbe, Religion, Geschlecht, geschlechtlicher Orientierung, Alter, Herkunftsland, Behinderung, Veteranenschutzstatus, geschlechtlicher Identität oder anderen Faktoren, die durch die geltenden US-, bundesstaatlichen oder örtlichen Gesetze geschützt sind.
---
The Role
The primary responsibility for this role is providing advice, guidance and support to the leadership team at Gigafactory. We care about people, growth, excellence and results. 
Reporting to the HR Lead, we are looking for an experienced HR professional who enjoys driving engagement and building organizational scalability. No day is the same and the ideal fit is someone who thrives in a dynamic organization where anything is possible and much is still being built.
Responsibilities
Build trusted relationships with stakeholders and leaders in the business and be a member of the local leadership team
Drive the local implementation of key initiatives in alignment with the broader HR strategy and business requirements
Coach, develop and support local leadership on an ongoing basis – build local leadership capability
Support leaders with performance acceleration and drive performance improvement initiatives and a culture of excellence
Facilitate group sessions regarding Tesla's annual engagement survey and work with local management on action planning, ensure consistent follow-up and progress accountability
Work with leadership on building culture (workforce sustainability, health, well-being)
Advise on local labor law regulations and implication and guide / coach leaders through conflict handling and grievance (in collaboration with Employee Relations and Employment Counsel)
Provide compensation support including salary planning, promotions and job re-leveling
Support in organizing and facilitating workshops for local stakeholders on any relevant/ required topics (from leadership to teaming to labor law, new process implementation etc…)
Champion the HR team; be an ambassador for the team on the ground and support in building our powerful brand and reputation
Ensure close collaboration with HR Partners from other geographies and business units to guarantee common direction, sharing of best practices and creation of synergies
Requirements
Local labour regulations
Recognize yourself in the Tesla brand, you are energetic, entrepreneurial, and innovative in your approach
Experience with rapid and complex changing work environment
Being an enthusiastic team player with a strong drive to create a positive work environment
The ability to be comfortable with high volume workload and not be afraid to "roll up your sleeves"
Strong coaching and mentoring skills
Strong solutions focus and be comfortable working in an environment which demands strong deliverables along with the ability to identify problems and drive appropriate solution
Bias for action, strong work ethic, and desire to achieve excellence
Must be able to interface at all levels of the organization
Passion for innovative HR solutions and process improvement
Extensive knowledge of German labour laws
Fluent in English and German language
---
veröffentlicht:
läuft aus am