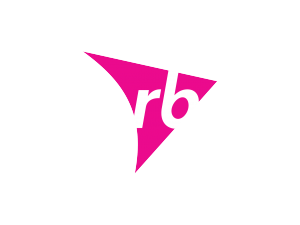 HR Business Partner Health (m/f) – Job Share (60%)
RB is the world's leading consumer health and hygiene company. Every day, across 60 countries, we work with the best people to challenge conventional thinking and strive to find even better ways to give people innovative solutions for healthier lives and happier homes. That's how we generate the game-changing ideas that built 19 iconic Powerbrands around the world – well-loved names such as Sagrotan, Nurofen, Dobendan, Durex, Scholl, Finish and Vanish.
High impact, consumer-led research is the heart of the company's success. Ranked in the TOP 20 on the London Stock Exchange, our relentless drive to outperform has trebled our revenue since 2000 and quadrupled our market cap.
Thrive in an environment of high autonomy and accountability? Keen to be at the heart of the fastest growing health and hygiene company?
Visit rb.com for more information on our career opportunities and graduate programmes.
Keep up to date with us on LinkedIn, Facebook, Twitter, Learn how to Brand Me and RB employee blog.
---
Join us as an employee and put your thinking into action straight away:
Be responsible for delivering business results from day one
Work alongside some of our most successful people to gain new skills and get their support
Take charge of your career and ensure it develops the way you want it to.
Your responsibilities:
This is a unique opportunity for an experienced HR Business Partner who would like to do a job share in part time in an exciting and challenging international environment, working 3 full days a week with one overlapping day, on which both HR BPs will be present.
You will be supported by an HR Generalist and a C&B Analyst and your shared scope of responsibility will be Marketing & Sales for the Business Unit Health.
In General, the HR Business Partner at RB is responsible for the full employee life cycle from payroll topics and reporting over the HR policies, training & development, over recruitment and succession planning to the execution of the HR strategy to make sure that the business will meet the growth target for the coming years. Amongst others, your key responsibilities are:
Acting as competent and trusted advisor for managers and employees in all Human Resources relevant questions, full operational HR support of your function
Coach, challenge and support leaders in their roles for all related people matters
Engage employees on the RB values, strategy and objectives of the business and ensure employees are clear on the contribution to the business objectives.
Creating and ensuring a trustful collaboration with the works council; writing, negotiating and implementing works council agreements
Taking over the responsibility for filling vacancies in your function
Work with managers to plan organizational change, considering change impact and people implications
Continuously optimizing HR processes and cross-functional projects
Supporting and driving consistent HR processes and HR tools (Performance Management, Talent Management)
Conducting Trainings and Workshops for managers in different fields like Talent Management, Recruitment, and Leadership
Lead the talent and performance management process for your client portfolio and support in building relevant development and succession plans.
Your background
Minimum Bachelor´s degree in Business Administration, Psychology, Law or Social sciences with major in Human Resources or Organizational Management or similar qualification
Additional Qualification/Experience in Consulting or Coaching nice to have
At least 4 years of job experience as an HR Business Partner
Profound labour law and works council law knowledge
Extensive experience in recruitment
Profound organisation and management skills, project management skills
Willingness to travel occasionally (1-2 times a year)
Very good knowledge of MS-Office & HR software
Assertiveness combined with diplomatic skills and resilience
Proactive, independent working style and results-orientation
Intercultural competence, commercial understanding, sovereignty in dealing with international Management
Business acumen, pragmatism & trustworthiness
Very good communication skills, persuasiveness, accurate working style
Flexible thinking and working style
Consulting and coaching skills & ability
Showing core value behavior
English: fluent, German: fluent
International mobility for further career steps
We offer:
Challenging environment with the best employees to create game changing innovations
Open and international culture with colleagues from all over the world
Fast development and the possibility to learn something new every day
Modern and colourful office, close to Heidelberg Main Station surrounded by restaurants, parks and sporting grounds
An amazing team – be part of it.
We need people with restless minds who don't rely on textbook thinking. If you think you like us and are up for the challenge, then we could be right for you.
---
Please apply online via our career portal.
veröffentlicht:
läuft aus am