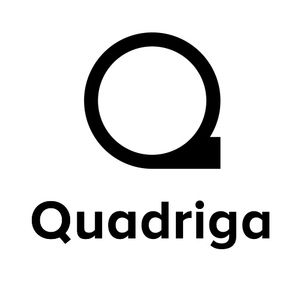 Quadriga Media Berlin GmbH
Senior HR Manager/Teamlead (m/f) Administration and Employee Development
The Quadriga Group is a growing media and higher education company group located in the heart of Berlin. Quadriga aims to develop, connect, and educate professionals. Every day, we work passionately to achieve this – whether through organising conferences, congresses and awards, creating specialist media content, or managing associations. The Quadriga University of Applied Sciences Berlin and the German Press Academy both offer a broad range of study opportunities, seminars and e-learning programmes, enabling professionals to exchange knowledge within their business community and beyond. Find out more about us on www.quadriga.eu.
---
Do you have several years of professional experience working as an HR generalist focusing on executive development? Do you see yourself as a key driver, promoting corporate development and systematically and purposefully promoting the development of the organisation as a whole? Do designing and holding workshops, monitoring in-change processes, and controlling development measures form part of your daily business? Then you're exactly the kind of person we're looking for!
Position description
Primary contact person, sparring partner, consultant and supporter in all aspects of leadership
Professional and disciplinary management of the team "Administration and employee development" with two employees
Further development of executive development
Creation, implementation, control and monitoring of personnel development instruments (e. g. 360-degree feedback, individual development plans etc.)
Support of change processes as well as structural team- and organizational development
Design and execution of trainings and workshops as a lecturer or trainer
Evaluation of executive development with regard to quality, sustainability and costs
Your experience & skills
Several years of professional experience in the operative personnel area, in the consulting of executives, in personnel and organizational development as well as in change management.
A proven leadership experience for an operational team
Excellent knowledge of modern executive development tools
Experience in the use of diagnostic instruments is an advantage
Completed degree, preferably with a focus on psychological or alternatively business administration - with a focus on HR
A coaching qualification is welcome
Strong service orientation, sovereignty in appearance, a sense for conversational situations as well as for political contexts
Conceptual and analytical skills as well as an autonomous and well-structured working method
A good sense for people and a confident handling with all hierarchy levels
Excellent communication skills, social competence, high level of flexibility as well as a professional and authoritative appearance
Good knowledge of written and spoken English; ideally learned during a stay abroad
Our benefits
Training: We place a high value on individual training and professional development. Benefit from five days of further training per year.
Colleagues: Become part of a dynamic team of 230 highly-motivated colleagues with who you can network, swap ideas and raise a glass at our regular team events with.
Careers: Use your creative freedom, work autonomously, and profit from internal opportunities for your professional development.
Work-Life-Balance: A healthy work-life balance is important to us. We believe in flexible working hours (core working time 10 am – 4 pm) and home office options.
Flat hierarchies: We emphasize transparency, clear decision channels, and a friendly working culture.
Community: We create connections and promote team spirit through lunches for interns, trainees, and juniors, 'Mystery Lunches', social events, 'Meet the CEO' gatherings, and much more.
Sports programme: Stay fit and have fun! Our weekly sports programme includes yoga, running groups, and fitness.
Onboarding: We facilitate an easy entry into the Quadriga world through clear onboarding processes with targeted induction, trainings, feedback conversations, and partner programmes.
Location: Work in the heart of Berlin with excellent connections to public transport, a private library, and a green outdoor area.
---
Together we create platforms for an informative dialogue to connect professionals and executives. If you would like to support us, please send us your application documents (cover letter, resume, references, proposed salary, and available starting date) via our online application form.
veröffentlicht:
läuft aus am